It is an honor to have had the opportunity to curate New Glass/New England, for the Krikorian Gallery, at the Worcester Center for Crafts. I am extremely pleased by the incredible quality of work in this exhibition. These thirty-four artists represent a wide range of technique and background, balanced with diversity of imagination.
We have a vast wealth of talent and ability in New England, which clearly identifies the quality of our academic and technical programs as well as establishing this part of the country as a region for creative growth. This artistic vigor reflects the strength of such programs at RISD, Mass Art, MIT, Salem State, and WCC, as well as the numerous private glass studios. I hope this exhibition will continue the dialogue about the identity of a region that has great resources in education and environment for artists.
My goal was to create a comprehensive exhibition of established and emerging artists. It should be noted that there are artists who have also been very influential who were unable to participate in this exhibition due to prior commitments. As sole curator, this is a product of one person's opinion and experience, and as I went through the process of curating, it became evident that this exhibition could have been expanded even further. It has been gratifying to witness how this opportunity gave some artists an incentive to create a new work or push their art in a different direction. I appreciated the opportunity to discover new and emerging talent.
I believe New Glass/New England is a tribute to the range of artistic work and ideas in the region, and it creates a forum for further discussion and exploration. It is my hope that this strong representation of artists is part of the conversation of the evolution of the medium.
I would like to thank the artists for sharing their work in this exhibition and for the commitment to their work. I would also like to thank Candace Casey for the opportunity to curate this exhibition and her commitment to the arts.
Jim Schantz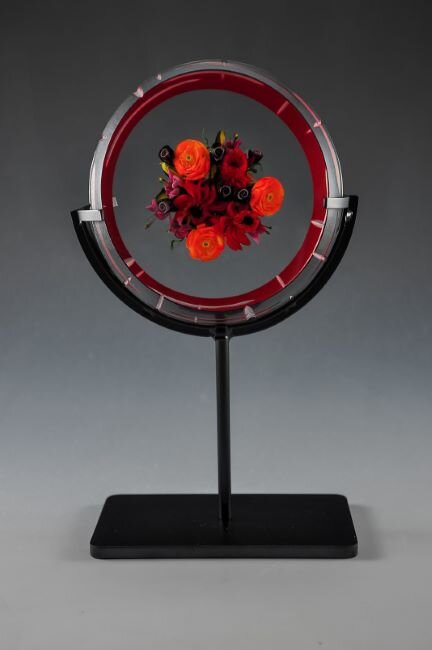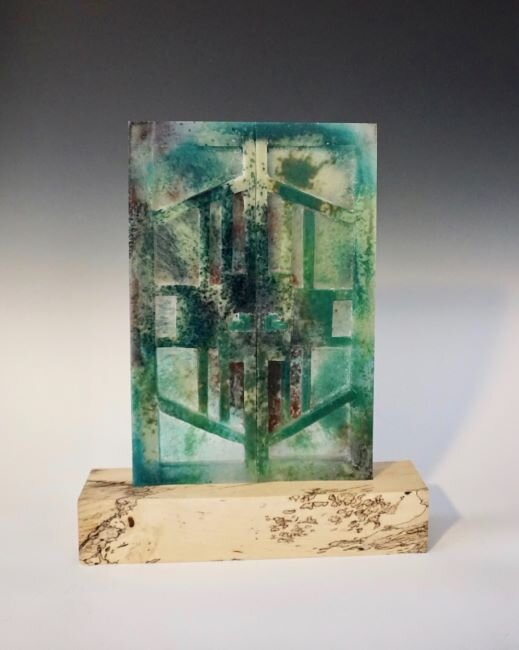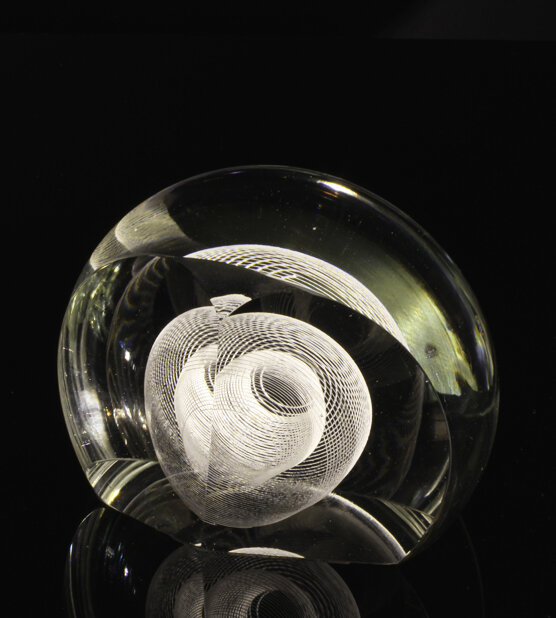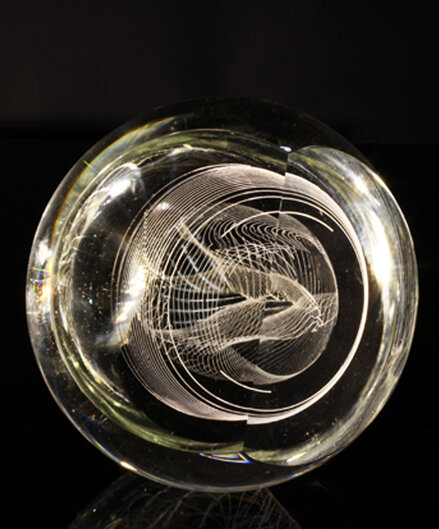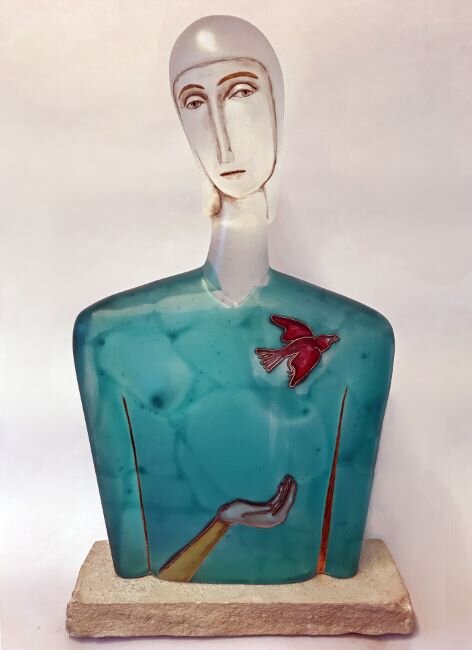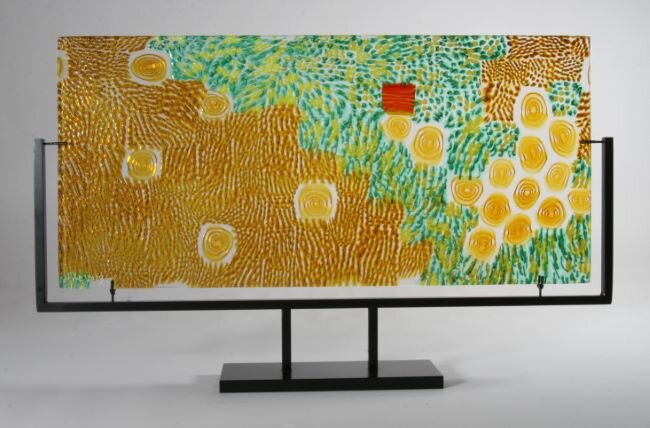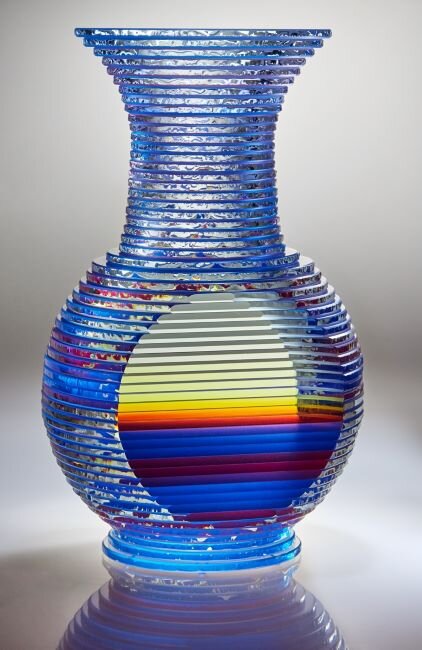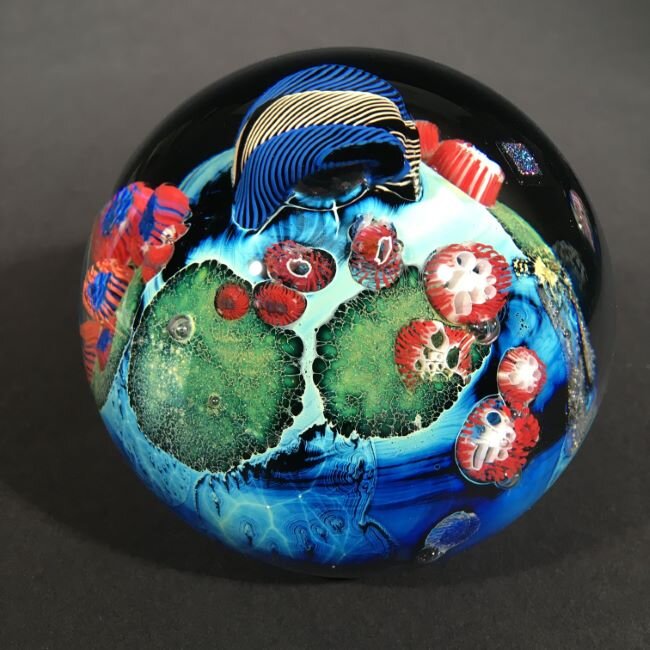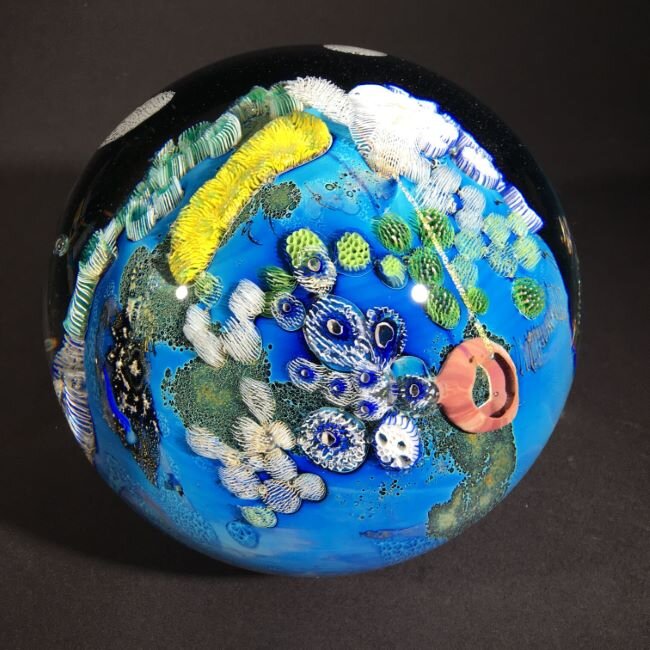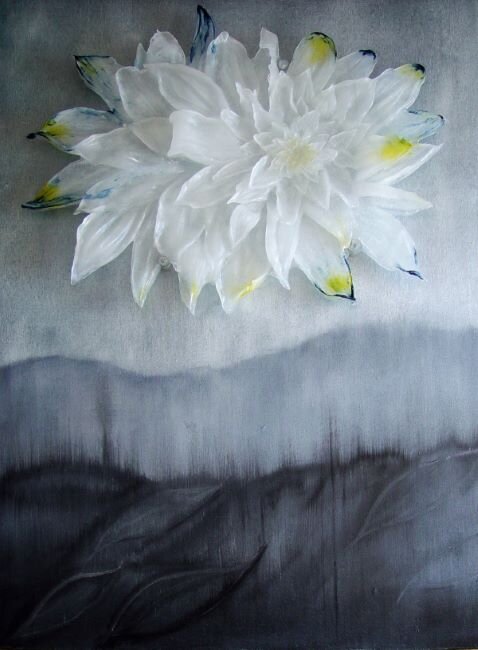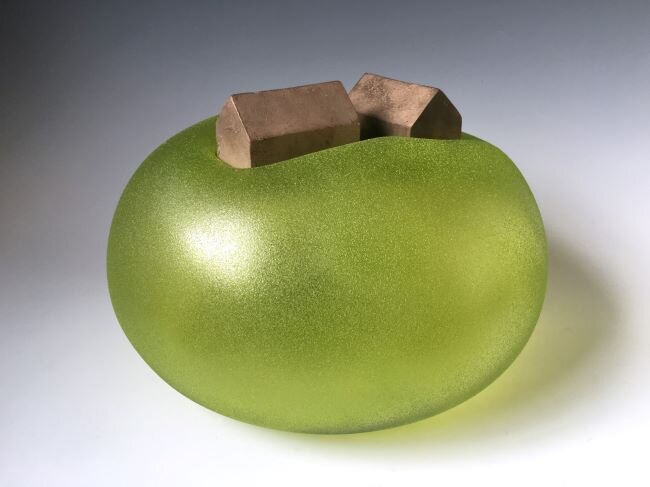 Exhibiting Artists:
Melissa Ayotte, Emmett Barnacle, Josh Bernbaum, William Carlson, Dan Clayman, Shaun Conroy, Eric Cruze & Tomo Sakai, Dan Dailey, Owen Dailey, Robert Dane, Martin & Erik Demaine, Bernie D'Onofrio, Robin Grebe, Peter Houk, Sidney Hutter, Claire Kelly, Aron Leaman, K. William LeQuier, Susan Shapiro & Andy Magdanz, Martin Rosol, Thomas Scoon, Gale Scott, Josh Simpson, Randi Solin, Debbie Tarsitano, Natalie Tyler, Jennifer Violette, Adam Waimon, James Watkins, Steven Weinberg, Mark & Michiko Weiner, and Toots Zynsky.
View catalog online, above. Published by WCC.
Available for sale at the Krikorian Gallery.