Cylinders by Dale Chihuly
Inspired by Native American textiles
Having grown up in the Pacific Northwest, Chihuly is deeply influenced by Native American culture. The designs on his Navajo Blanket Cylinders were inspired by a major exhibition of Native American blankets he had seen at the Museum of Fine Arts in Boston.
Chihuly's "pickup" drawing technique
Developed in 1974, this breakthrough technique involves pulling glass threads from glass rods and laying them out in an intricate design, which is then heated. By rolling a bubble of molten glass over the glass thread design, the resulting image is fully integrated into the form rather than laid or inlaid onto it.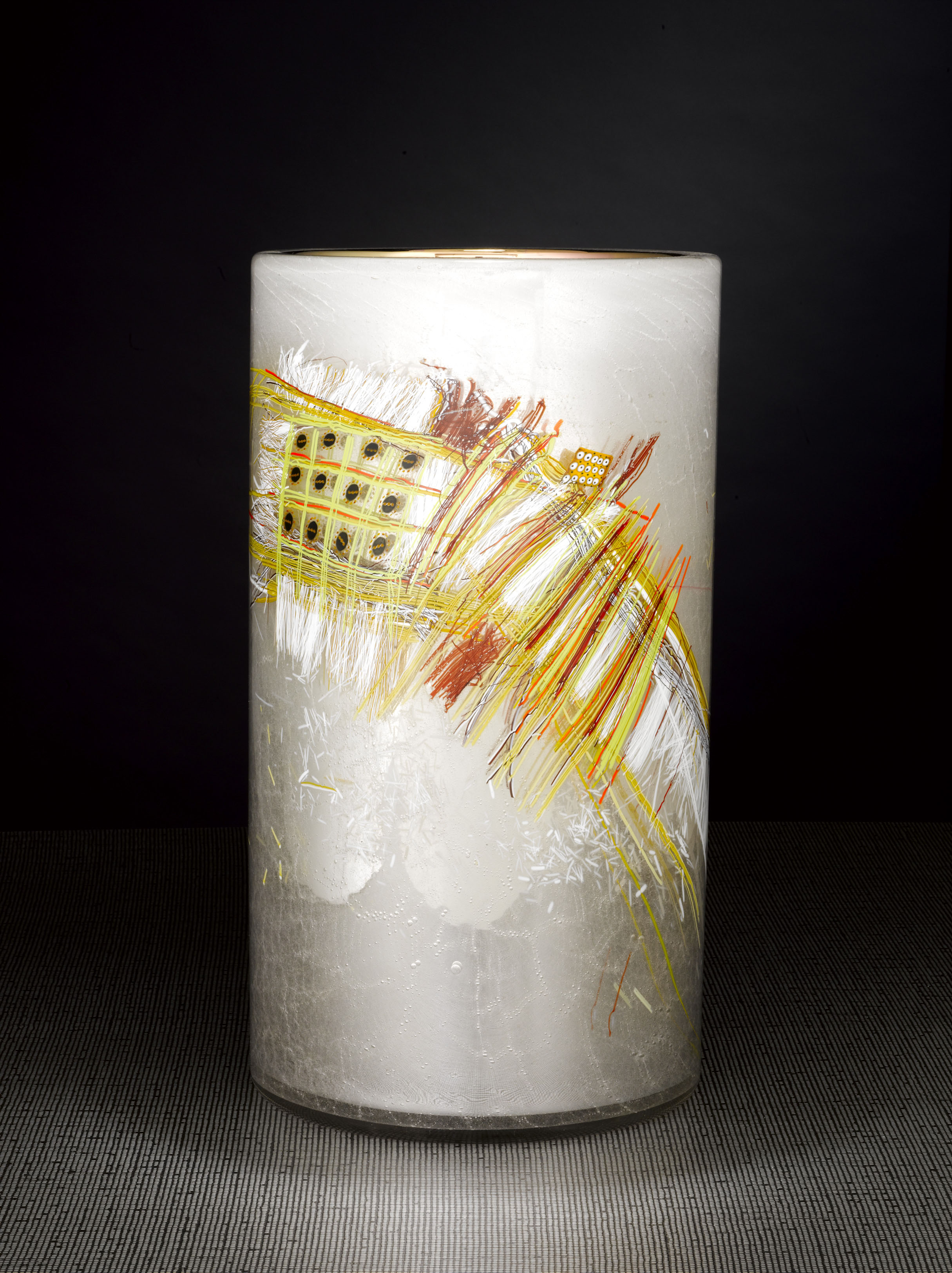 Silvered Blanket Cylinder, 2010